6 Main Chinese Wholesale Pillows Websites (Best & Legit)
Wholesale pillows from China will be easy after reading this guide. But coming to China to personally find pillow suppliers can be a hassle and even an actual impossibility for some. The easy solution is searching through Chinese wholesale pillows websites to source pillows without having to leave home.
However, a quick Google search will provide numerous articles listing a wide variety of such sites that you will grow dizzy from reading them!
Actually, the main Chinese wholesale pillows websites existing now is only 6.
Today, let me introduce you to these 6 wholesale websites and review each according to the following 7 elements:
Type of supplier
MOQ
Platform communication method
Payment methods (online or offline)
Shipping method
Platform considerations
Now without further ado, let's get started!
When it comes to buying wholesale pillows from China, almost everyone knows Alibaba. Now let me tell you a few things from my own personal experience.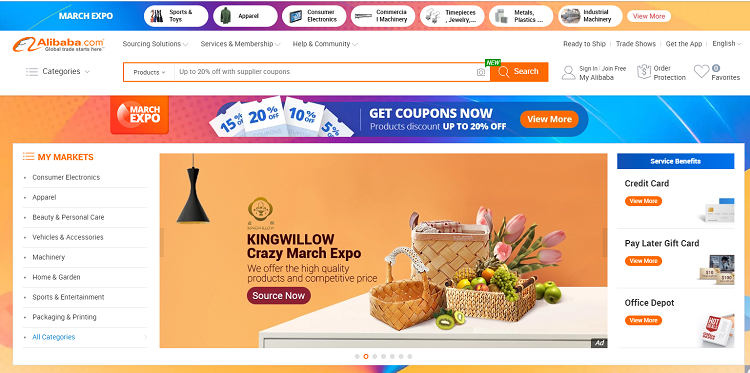 1. Type of suppliers
Alibaba boasts a wide range of products and suppliers. But for someone with little to no prior experience, it would be difficult to distinguish among the type of suppliers available.
For starters, there is no need to get too hung up on the type of vendor you're dealing with. Your focus is on your product, and as you get more experience with a variety of vendors, it will be a natural measure of whom you're buying from.
2. MOQ
In general, wholesale pillows will have a minimum order quantity, except for the large machine and some electrical products, MOQ is not required.
In Alibaba, there are large professional suppliers as well as trade companies looking to earn money quickly. The overall MOQ range is from 500 to 5000 dollars. Instead of looking for the cheapest price, you must know the balance between price and quantity.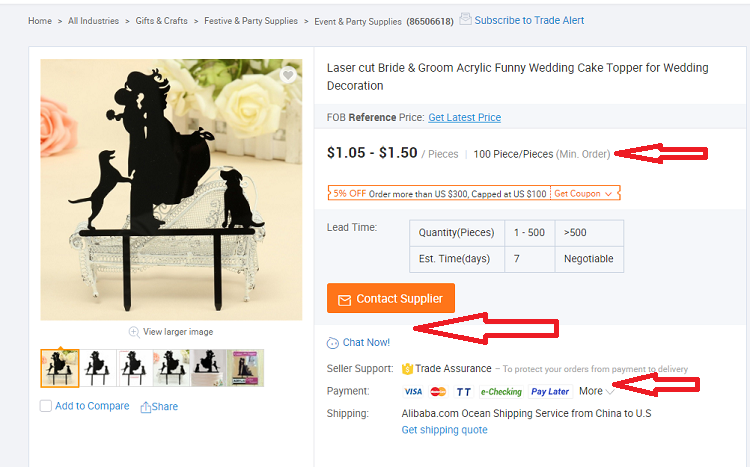 3. Ways of Communication
There is an online chat on Alibaba called TradeManagerwhere you can communicate with the vendors any time. You can also connect with them via email, phone, WeChat, etc. All of these are very convenient means of communication.
4. Payment methods
Alibaba owns a goods channel for buyers and vendors called Trade Assurance. It is very easy to operate, and because Alibaba endorsed it, many buyers trust it. You and your suppliers can initiate Mode of payment is also flexible. You can choose to pay through credit cards, bank transfers, e-checking, Western Union, PayPal, and other similar services.
5. Shipping methods
Alibaba comes with international logistics services and you can communicate with them online. They will send your goods to Alibaba's cooperative warehouse (air, sea, and express) at a discounted price.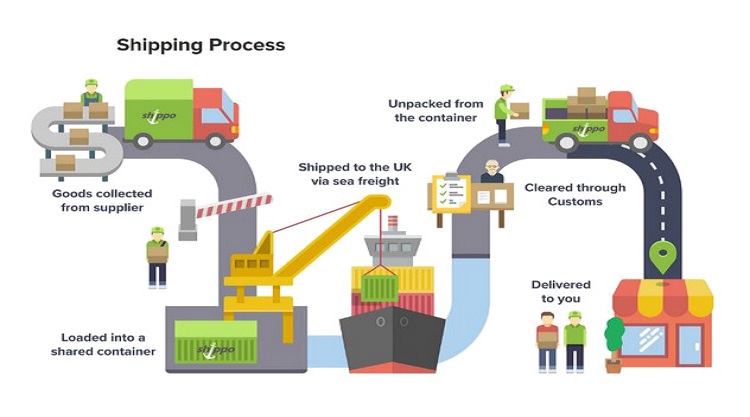 Generally, when you make an inquiry for a product, the supplier will also provide you with a shipping plan (including shipping methods, price, and shipping time). If you have your own forwarder, at this point, you can make a comparison.
For example, if you only have one item that it is not very big in size, you will most likely choose express delivery and air freight. In such cases, although you can get a discounted price on Ali, your supplier may be able to find an even cheaper alternative through third-party channels.
As a reminder, when working with a supplier for the first time, you should remain cautious even if they provide you with a cheap freight forwarder. There are too many goods that get held up in customs due to unprofessional freight forwarding, click here to learn more about the main shipping methods in China and their cost.
6. Considerations on Ali
 On Alibaba, if the quality of the wholesale pillows you received is different from the sample sent by your supplier, you can ask for a refund in the trade assurance order.
But first, the buyer and the seller must negotiate about the matter. Should the negotiations fail, don't worry; Alibaba's customer service will intervene. Both parties should provide evidence including:
A. Sales contract
B. Both sides of the emails
C. Other information that can prove the supplier's dishonest behaviors
Therefore, it is necessary to remind you that when communicating with suppliers, it would be best to use Ali online chat, emails, etc., to keep records that can be used as evidence should a problem arise. Trivial matters, though, can just be discussed over the phone or through voice calls.
Brief Summary,
Alibaba Suppliers Factories & Trading companies MOQ$500 – $5,000 Communication Online message, but mainly by email communication. You can also ask for Skype or Wechat for better communication.Payment methodsWire Transfer, Western Union, Money Gram, Credit CardShipping methodsSupplier will arrange shipment via sea freight, air freight, and express.
Many people are unaware of the connection between AliExpress and Alibaba, and their respective characteristics. But there is no need to worry. I will analyze AliExpress and help you clearly understand its commercial nature.
1. Types of suppliers
Let's talk about the suppliers on AliExpress– big sellers and small sellers.
The big sellers are the factories and big trading companies. While factories have the capacity to produce large quantities of pillows, the big Chinese trading companies have sufficient funds to purchase as many goods as they need. Hence, big trading companies purchase large amounts of pillows from these factories at really low costs and sell them at very cheap prices on AliExpress.
This explains why you can find similar products having different prices on AliExpress.
The other group of suppliers is the small sellers who have just started their store on AliExpress. They want to expand their own pillow business by attracting as many buyers as possible, so they sell their products very cheaply and sometimes even at zero profit.
As a result, you will see some pillows being sold at extremely low prices compared to other similar pillows, but it doesn't mean that they are fake just because they are a lot cheaper.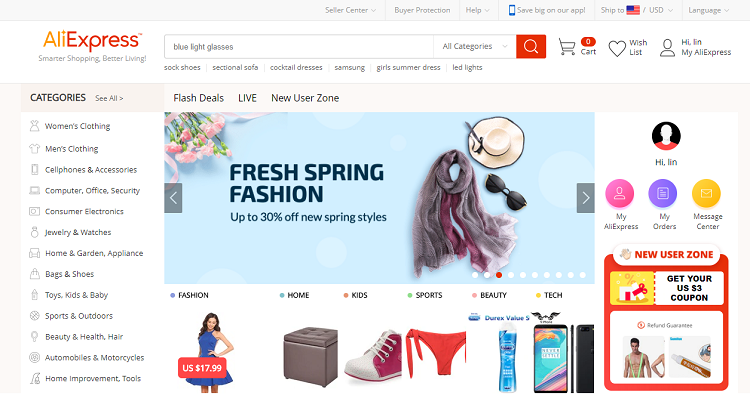 2. MOQ
There is no MOQ on AliExpress. You can even buy as little as one pillow at a time. If you want to buy dozens or hundreds of pillows, don't add them to your shopping cart directly. You can send an inquiry to the seller to negotiate. This is a very good way to get cheaper prices.
3. Ways of communication
On AliExpress, you can chat online with sellers, or send messages. They will reply to you within 24 hours.
4. Payment methods
AliExpress's payment method is flexible. You have dozens of options (e.g. Visa, Mastercard, PayPal, Western Union, bank transfer, etc.).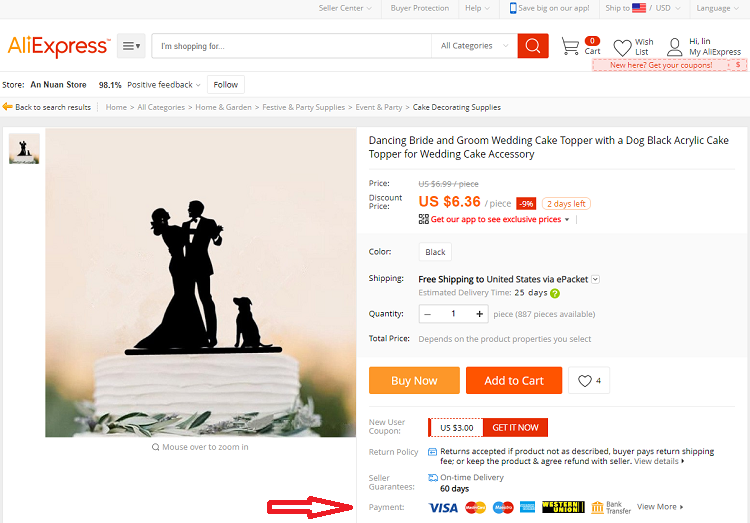 5. Shipping methods
Sellers will choose express delivery for you if you have a high-value order such as electronics, but not for cheaper orders due to the very expensive courier fee.
You know for a fact that logistics costs more than your good's value. If the sellers have no overseas warehouse, they will usually choose China Post or ePacketto deliver your package.
In general, AliExpress sells cheap products but logistics remains a problem. Many packages delivered via ChinaPost or ePacket do not reach buyers in time. Especially during peak seasons, many packages get stuck in customs for about a month.

Worse, there is no real-time tracking info for logistics. My friends often complain that most of the posts on AliExpress are about delayed packages complaints during peak season.
Remember to check and make sure where your package is shipping from before placing your order. If it's shipping from China and not by express delivery, you can expect that shipping time is longer. However, if the seller has an overseas warehouse in your country then the shipping time is faster.
6. Considerations on AliExpress
A. If the goods you receive do not match the product description, or if there is a defect or problem in terms of quality, and the shipping time took longer than promised, you can choose to return the goods or ask for a refund.
In this case, you need to take a picture or a video of the product as proof.
B. Once you request for a refund, after-sales customer service will contact you and propose some solutions:
Direct refund
Resend a new one
Give you a discount or coupons
Return goods and resend
Brief Summary,
 Aliexpress pillow Suppliers Factories & pillow Trading companies MOQ$5-$100 Communication Mainly online message, you can also ask for email or Skype communication.Payment methodsVisa, Mastercard, Paypal, Western union, Bank transfer and so on.Shipping methodsChina Post Mail Package,Express like FedEX, UPS, DHL.
1. Types of suppliers
There are pillow factories as well as small to medium-sized pillow trading companies on DHgate which makes it easy for Chinese wholesale pillows suppliers to open a store on it.
Pillow Factories have a variety of goods which gives them advantages in both retail and wholesale. Generally, small and medium-sized pillow trading companies purchase pillows from factories or other wholesale networks. They usually only prepare inventories for a period of time and don't purchase a lot.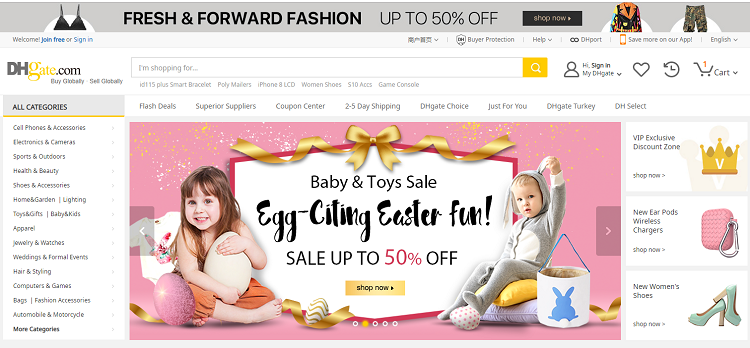 They may purchase pillows from different pillow suppliers. So if you want to buy pillows similar to what you previously purchased, you must first confirm with the seller before reordering. Otherwise, you may get to buy two pillows with color differences, for example, or having differences in quality and appearance.
2. MOQ
DHgate has no MOQ requirements. You can buy as little as one or two pillows. Usually, goods are priced according to the quantity purchased: the more pieces you buy, the cheaper the price. This means that you can bargain with the seller when you buy more.
3. Ways of communication
On DHgate, you can contact sellers via online chat and messaging. I recommend that you use online chat because this way, sellers reply to your messages faster. If the seller is not online, go to Message to send a message to the seller. They will usually reply to you within 24 hours.
4. Payment methods
DHgate has a variety of payment methods. There are different payment methods for different regions. Buyers often use Visa, Mastercard, American Express, Moneybookers, Apple Pay, and online bank transfer.
5. Shipping methods
If the value of the goods you ordered is not high and you are not in a hurry to receive the goods, China Post or ePacket may be an appropriate choice. However, the disadvantage is that shipping time takes a while, and because there is no real-time tracking info, your package can easily get lost.
However, if you ordered high-value goods, express delivery is the better choice.
In the case of importing a large number of goods, you should opt for the traditional sea or air transport.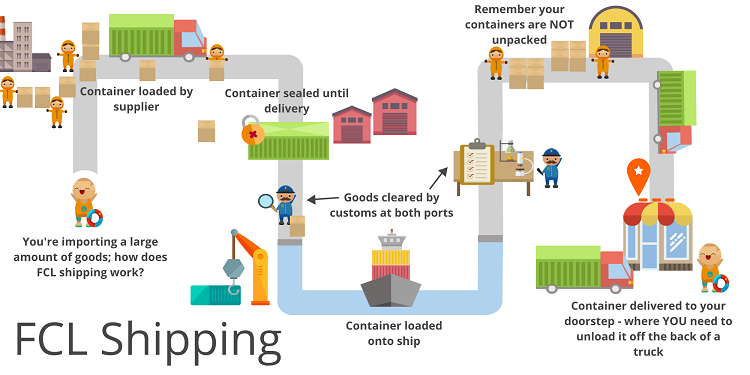 6. Considerations on DHgate
If you have been waiting for a while and still haven't received your package, contact the seller immediately because the package may have been lost in transit. If you didn't receive your package within the expected shipping time, you can apply for a refund or resend the package to the sellers.
Brief Summary,
 DHgate SuppliersFactories & Trading companiesMOQ$50-$500CommunicationMainly online message, you can also ask for email or Skype communication.Payment methodsVisa, Mastercard, American Express, Moneybookers, Apple Pay or Online Bank Transfer.Shipping methodsChina Post Mail Package,Express, air and sea freight.
1. Types of suppliers
The suppliers of Global Source and Made In China are, generally, pillow factories and large pillow trading companies. It's hard for small pillow trading companies to enter the market because it requires more funds.
Their pillows are all sold in bulk and each pillow's profit is not high. As a result, there is not much difference in the prices of similar pillows on Global Source and Made In China.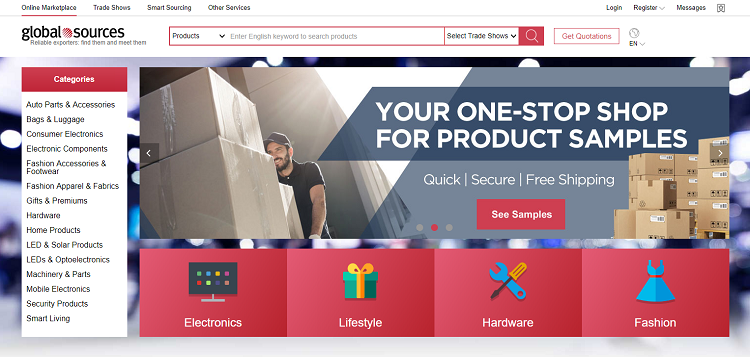 Suppliers usually accept OEM and ODM as long as the quantity ordered reaches their minimum requirement. They also accept customization.
Delivery time is generally 15-25 days (or more) because the factory may be out of stock and needs to reproduce the goods.
2. MOQ
Global Source and Made In China are O2O platforms: online negotiation, offline production, and delivery. There is a high order quantity requirement; usually, MOQ is hundreds of orders. You can also take a sample at the beginning but the sample's price is much more expensive than big orders.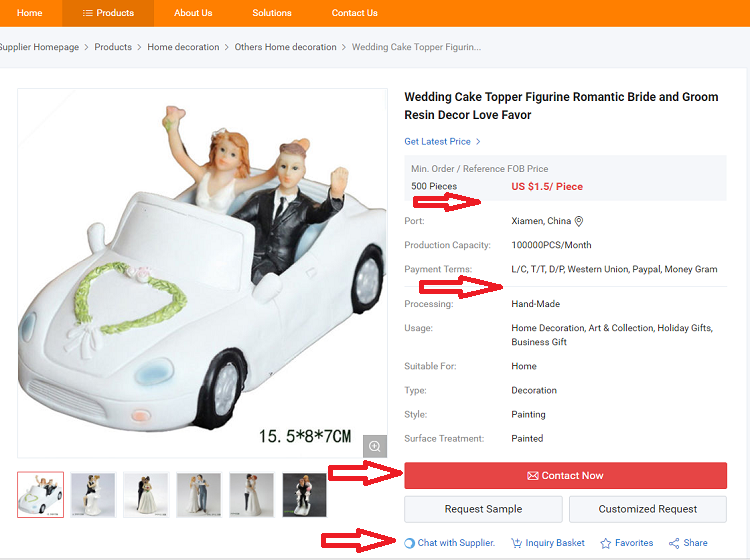 3. Ways of communication
You can get in touch with pillow suppliers using Online Chat and Inquire Now on Global Source, while Chat Now and Send Inquiry is used on Made In China. Suppliers respond to you faster on online chat. However, if you want to send more important details to the supplier, I recommended that you use Send Inquiry. Suppliers usually reply within 24 hours.
4. Payment methods
With regards to payment methods, you can, of course, negotiate with your pillow supplier. Different orders may use different payment methods. Usually, PayPal is used for small orders. But for large goods, L/C, T/T, Western Union, etc. are used.
5. Shipping methods
On Global Source and Made In China, the pillow suppliers will advise you to ship the goods by sea or air. Shipment takes a long time. Typically, it takes about 30-40 days to arrive (USA & Europe).
However, if you want to receive the goods faster and can afford to pay higher costs, you can ask the supplier to ship your goods by DHL, UPS, or TNT.
6. Considerations on Global Source and Made In China
After negotiating with a supplier, signing a formal contract is required. Because Global Source and Made In China only serve as bridges for your inquiry, big orders are considered high value. Signing a contract makes the deal easier.
Brief Summary,
Made in China Global source Suppliers Factories & Trading companies Factories & Trading companies MOQ$1,000-5,000$1,000-$5,000 Communication Mainly by Email. You can also ask for Skype or Wechat.Mainly by Email. You can also ask for Skype or Wechat.Payment methodsPAYPAL for small orders, but large goods will use L/C , T/T, Western Union etcPAYPAL for small orders, but large goods will use L/C , T/T, Western Union etcShipping methodsSupplier will arrange shipment via sea freight, air freight, and express.Supplier will arrange shipment via sea freight, air freight, and express.
As a professional pillow manufacturer, we are committed to giving the best products to our customers in lower price.
1. Product Quality
We owned a professional design and management team, from product design, mold manufacturing, molding to product assembly, each step and process are strictly tested and controlled.
And five years of experience in the Japanese market has further improved the quality of our pillows, which is why we have become the cooperative product manufacturer of big brand, such as Disney, Wal-Mart and so on.
2. Lower Price
Yancheng is a coastal city with lower commodity price, which means lower labor cost.
Since we are in the industrial park, we can enjoy the tax deductions
of government and policy incentives, which means lower land cost.
Our workers are treated very well, and they are all local employees,
so the mobility of people is small, which means lower operation cost.
Now, you finally know why our prices are so competitive as a pillow factory.
3. Faster lead time
Paul chen, Our founder, he has been curious about machinery since he was a child.
He has dismantled everything in his house, such as radio, remote control and so on.
That's why he designs and manufactures some of unique machines that are not on the market.
Beside, he took all the money he earned to increase factory equipment.
40 million pillows was made and sold to around the world for the past 15 years.
Large output is very important for a travel pillow factory, and increased production efficiency means faster lead time.
4. Faster Sample
Professional team that will lead you through products development, package design and photo processing
The sample will be made within 1 – 2 days.
We will keep making samples until you are satisfied with it.
5. Turn your ideas into designs
We believe that the success of our customers is what we have been pursuing.
So far, we have helped dozens of customers design their own pillows.
If the pillow needs mold production, we are willing to help customers bear part of the cost of mold development.
Many thanks to our R&D team here.
6. One-on-One service
24/7 One-on-One support service will reply to your E-mail within three hours.
Our factory always implements the concept of creating value
for customers, tailor-made products for customers, meet the needs of
different customers, such as the seller of Amazon, ebay or peoples who
owned a online shopping mall, and continue to provide customers with
solutions and technical problems.
As a professional factory.
we can supply for our customer:
Higher product Quality
Lower Price
Faster lead time
Faster Sample
Turn your ideas into designs
One-on-One service
Welcome to contact us and request a quiry.
You will find that how wonderful it is to find a reliable factory to wholesale pillows from China.
Finally, it's your turn
If there's anything in the guide that confused you, you can tell me about it. I'd love to hear from you soon and I'll be right here to respond.
And please feel free to contact our free sourcing agent if you have any questions.
https://www.ptpillow.com/wp-content/uploads/2021/05/shutterstock_259845617-scaled.jpg
1707
2560
PT Pillow
https://www.ptpillow.com/wp-content/uploads/2020/11/logo-1.png
PT Pillow
2021-05-17 17:28:25
2021-06-18 17:50:12
6 Main Chinese Wholesale Pillows Websites (Best & Legit)