This year we have supported 96 people of an Amazon training program from the U.S. They needed our help to import from China and ship to Amazon's FBA center. Although they are new to this business, they really focus on designing own packaging and adding private label to every single pillow for branding strategy.
There are too many posts on internet telling people advantages of private labeling, but no one shares their experience about "how to do", or "how much it costs" for private labeling products when import from China.
As my team helped these new Amazon sellers add private labeling for pillows in various categories, we have derived 8 most common solutions for adding your label/logo on pillows in this article. You will learn many ideas about how to add own brand on pillows.
What is Private Label Pillow? Why It's Important for New Business?
Private label pillow is the pillows manufactured by a contract or third-party manufacturer and sold with a retailer's brand logo or pattern , it represents the seller and helps build customer loyalty.
If you want to start the pillow business that imports from China and sell on an online marketplace like Amazon, here's the simplest and best way to do it: find a good pillow manufacturer or a pillow niche with limited existing competitors, choose quality pillows, add private label on the pillow, and start to market the pillow under your brand.
Private labeling is the best way for customers to distinguish your pillows from others. If your pillows are always built with high quality and good design, customers will pay higher prices and stay loyal to your brand. And of course, your margin will be way much larger than selling non-branded pillows or your supplier's brand.
Add Your Private Label on Pillow & Packaging
For most categories pillows, you can add a private label (your logo) on pillow body or packaging. I have concluded 9 main solutions for private labeling that my team has dealt with all kinds pillows for our clients, and they are listed in the above graphic.
The four solutions in the left part of this graphic are for adding your logo on the pillow. These solutions are applied to pillows made from different materials. The six solutions in the right side are ideas to add your private label on pillow packaging.
Below, I will introduce all 9 solutions clearly, and also let you know the estimated cost for each solution in China. By learning all of these, you will not be overcharged by Chinese pillow manufacturers, and you will get ideas about how to add private label on your pillows.
Solution 1: Screen Printing (or Silk Screen)

Screen printing is the most common and widely used method for adding a private label on both pillow body and packaging. It can be applied to pillows made from almost all kinds of materials such as: memory foam pillows, microbeads pillows, cotton pillows, inflatable pillows, etc. If you are buying more than 500pcs/item, screen printing is the easiest and cheapest way to add your private label.
Most pillow factories in China can offer screen printing service for free if you can buy more than $2,000/item(one color/picture). Or they will charge you around $60 fee for creating printing plate of your logo, and around $0.02/product labor fee for printing.
The only drawback of screen printing is that it's not suitable for multi-colored patterns, especially gradient color design. If you want to print your gradient color logo on pillows, you have to think about thermal transfer. Or you need to find other solutions than printing.
Solution 2: Thermal Transfer
Thermal transfer printing process is more complicate than silk printing and it requires a temperature range from 140℃ to 180℃. Therefore, it's a little bit more expensive than silk printing and has some restrictions on materials. It's applicable to ABS, PE, PP, EVA, leather, stainless steel, wood and glass etc.
If you have a really fancy pattern with gradient color, thermal transfer would be your best choice. Last year my team helped a company in United States to print their picture on travel pillow via thermal transfer. The cost is around $100 for creating the printing plate, and $0.04 printing fee for the 7x7cm size gradient color logo. You can use this case as reference.
Solution 3: Machine Embroidery
Embroidery is mainly applied to pillow cover made of cloth, It's more durable and appears higher level comparing to silk printed logos, and there are no color fading problems with this solution. However, it costs more than screen printing.
I prefer to sorting embroidery into two types. The first type is to embroider the logo directly on pillow (like the "A" on above picture). But it's not quite suitable for very small and complex logos. By my experience, an embroidery like this in 4x5cm size is about $0.2.
The second type is to make a patch (like the right side of above image) and sew it on pillow. Normally the embroidery factories make these patches and sell them to pillow manufacturers. This way allows multi-color and complicate patterns, such as football team badge, national flag, logo of motor corporation, etc. Most vendors have minimum order amount of $50. The unit price for a 5cm x 6cm logo with four colors is like $0.12.
Solution 4: Woven Label
Normally woven labels are sewed at the edge of pillows. This label looks way better then printed logos.
The price is always related to the size and quantities. Lets' say we do a 3x4cm size woven label. The MOQ is normally 1000 pieces with a unit price around $0.1.
Solution 5: Sticker Label
Sticker label is absolutely the simplest, cheapest and the most widely used way among all solutions. I really cannot think of anything that can't be labeled with a sticker.
It's quite easy to find sticker vendors who can help you print different shapes and sizes of stickers. Usually the MOQ is just $40 to $50 for one design. You're able to get 3,000 pieces of stickers like above pic within this cost range. But if you just want 500 stickers, they might not agree to do that for you.
If you only order 500 products and get 3000 pieces of customized sticker label, it's ok to leave the remaining stickers with your pillow manufacturer. This means you'll probably buy more goods from them in near future. They'll be happy to keep stickers for you.
Solution 6: Paper Cardboard
If your budget for packaging is limited, you don't want to spend $0.2 or $0.3 to make a box for your pillows, and you don't want to make stickers and devalue your pillow, then I think you may consider trying another option – paper cardboard. Print your private label and all other information on a cardboard and pack your pillows with it.
Paper cardboard is the best option for low cost items like travel pillows. It's about $0.35 to buy a travel pillow from China, and the paper cardboard is around $0.03/pc.
Solution 7: Hang Tag
Hang tag is also one of the most economical ways to private label. It's usually applied to categories like bed pillow or back cushion, etc.
Many pillow brands select the hang tag to present their label. Usually it's made of ivory cardboard or kraft, sometimes made of plastic or even metal. In fact, many people choose to use 300gsm ivory cardboard most because of it's economical (the same material of most business card you get from Chinese trade shows).
Solution 8: Customized Box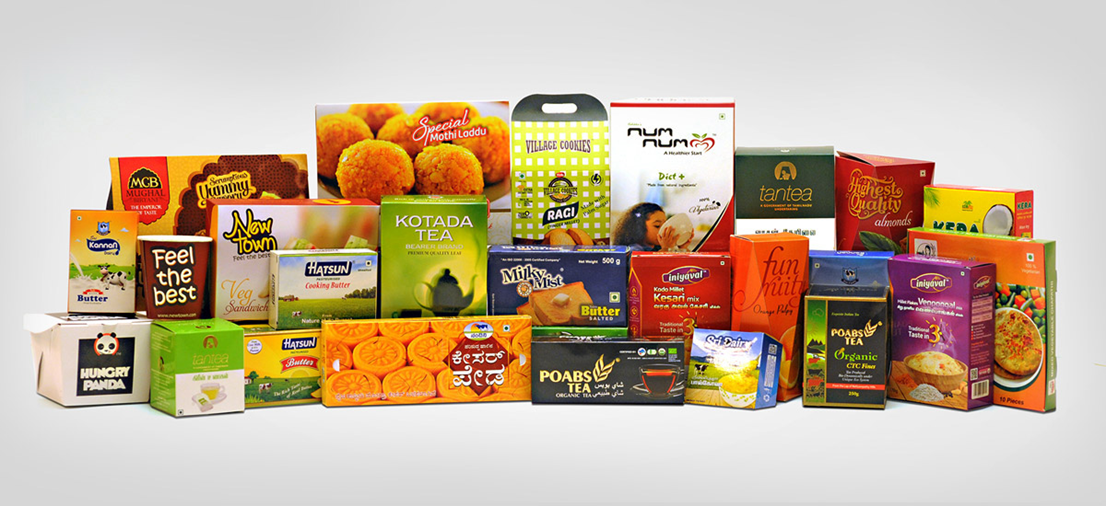 Making your own design and printing it on a customized box is suitable for almost all pillows. Surely it's the most expensive solution among these 8 ways. A nice fancy box can easily make your pillow look great. It's also a way to add extra value and sell with a higher price.
Box packaging is a very large industry. The price is related to different material, technique and machinery. Take the cheapest box – corrugated case as example, for 3000 pcs of 8"x4"x4" corrugated case with your pattern on it, the unit price is around $0.16. If you want to do a firm one like the Iphone box, it might cost you at least $0.75 each.
If you want to make your own design and don't know from where to start, creativemarket.com will be a good place for getting some hints. You'll be able to download your favorite elements and find a freelancer on websites like upwork.com or fiverr.com to help you on the designs.
The PT Pillow has over a decade of experience designing, producing, and manufacturing top memory foam products in the pillow industry. Put our manufacturing knowledge and broad range of skills to work for your retail or wholesale distribution brand.
Our goal is to bring your personal vision to life—and ultimately to market.
Whether you are looking to add private label pillow, Memory foam travel pillows, Leg Pillows, to your catalog—our team is here to help.
Private label Pillows, memory foam products are also perfect for the hospitality sector and individually owned hotels!
We are your source for private label Pillows, memory foam knee pillow /memory foam back cushion, and bolster pillow, memory foam travel pillow, and more!
Experienced and professional, The PT Pillow has worked with major bedding industry players. Make your mark in an ever growing and highly competitive market with the highest quality products and efficient knowledgeable service.
https://www.ptpillow.com/wp-content/uploads/2020/10/private-label-pillow.jpg
675
1200
PT Pillow
https://www.ptpillow.com/wp-content/uploads/2020/11/logo-1.png
PT Pillow
2020-10-28 14:38:43
2021-06-18 17:50:14
8 Solutions to Private Label Pillow